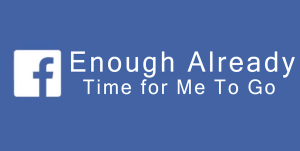 It seems the people at Facebook have some explaining to do in the wake of the incredibly successful roll-out of the social networking site's "Haven't You Lived Long Enough?" retrospective video compilation service.  The service provides users not only with a quick retrospective of their time on Facebook set to an instrumental rendition of Semisonic's hit song "Closing Time," but also provides each user with a compelling video presentation demonstrating that they've probably lived long enough and shouldn't bother people with any more posts about their trivial, meaningless existence.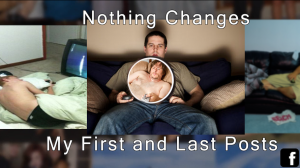 "It was not the intention of Facebook to glorify or promote suicide," Holly Monroe — head of marketing strategy at Facebook stated in a somber message, "we were simply trying to build on our wonderful 10 Year Anniversary videos by providing our users with a very valuable service at a very difficult time. Clearly we did far too good a job."

  Indeed, both police statistics and the Facebook site itself demonstrate an astonishing spike in the suicide rate in every population in which Facebook is popular.  Forensic psychologist Adrian Menninger was not surprised by the trend: "Sad as it is to say, suicide is fundamentally a self-involved or narcissistic act.  Clearly the exact same thing can be said about posting on Facebook.  It's a natural nexus."
Josh Peterson, a Facebook user from St. Sebastian, MN offered a different theory: "What do I think?  I think people would kill themselves to avoid seeing another goddamn Facebook video.  That's what I think."
Mark Zuckerberg could not be reached for comment.