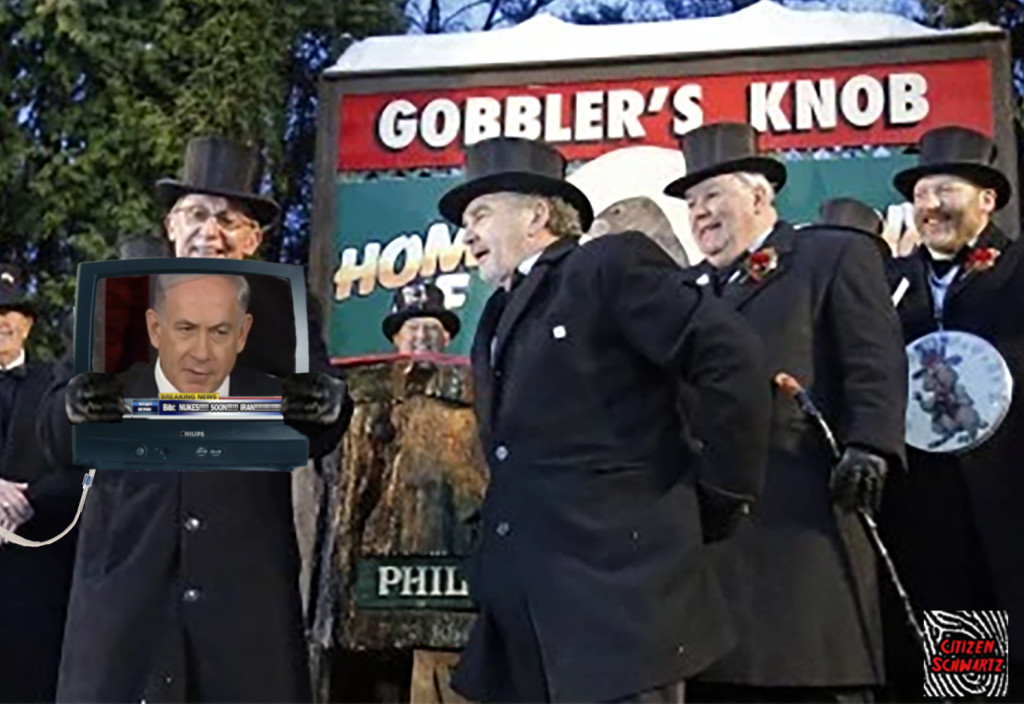 Crowd Cheers at Yearly Ritual
(Punxsutawney, PA)  As Gobler's Knob officials and a huge crowd of onlookers watched a small television with rapt attention and good humor Tuesday morning, Benjamin Netanyahu saw the imminent threat of a nuclear Iran, portending six more weeks of winter.  The Israeli Prime Minister's prediction came around 10:30 am Punxsutawney time.
While local crowds and the nation as a whole seem to delight in watching the now yearly tradition of seeing what Netanyahu predicts, the National Oceanic and Atmospheric Administration says that the Prime Minister's prognostications have not been entirely reliable.  In fact, Mr. Netanyahu has forseen the arrival of an Iranian nuke within months every year since 1995 with the exception of 2002 when he took a break from looking towards Iran to explain that Iraq  would soon have nuclear weapons that could reach American shores.  There seems to have been no relationship between Netanyhu's predictions and the actual course of climactic events according to NOAA.