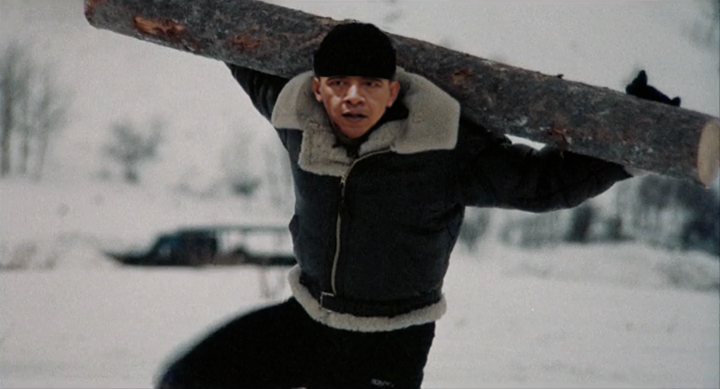 (Siberia, Russia) After a bruising defeat in the first major brawl of the political season, Barack Obama — the unlikely President who came out of nowhere to dethrone Hillary Clinton four years ago — is returning to first principles.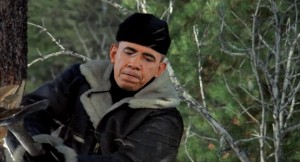 Leaving the White House late last night, Mr. Obama explained his departure by tersely telling the First Lady, "Look, uhh, a President's gotta do what a President's gotta do, Michelle." Obama then promptly entered into the first half of an extended 80's movie montage during which he thought long and hard about the events in his life that have  brought him to this point.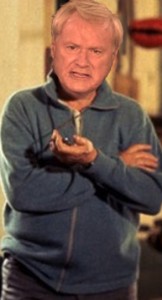 Throughout his music-laden and heartfelt journey, Obama's ruminations repeatedly returned to retired strategist and current pundit Chris Matthews who recently excoriated him on MSNBC. Realizing that Matthews was right to lambast him, Obama slammed his hand on the dashboard as an 80s-esque hairband continued to perform their hit song "It's Still In You (But You Have to Find It)."
Under his breath the President acknowledged the truth: "I've gotten soft."
With that revelation in sharp focus, Obama shut out the noise, the fame and the naysayers and once again took control of his life the only way he knew how.  As new music began to swell, Obama gathered his advisers, announced his decision to leave the campaign trail, called Chris Matthews, and quickly entered an intensive training montage in a small shack in Siberia during the dead of winter.
Many pundits have questioned the President's decision, but in general, they have been drowned out by the heavy guitar licks and sick vocals of John Cafferty's "Hearts of Fire" — the music backing Barack's amazing training regimen.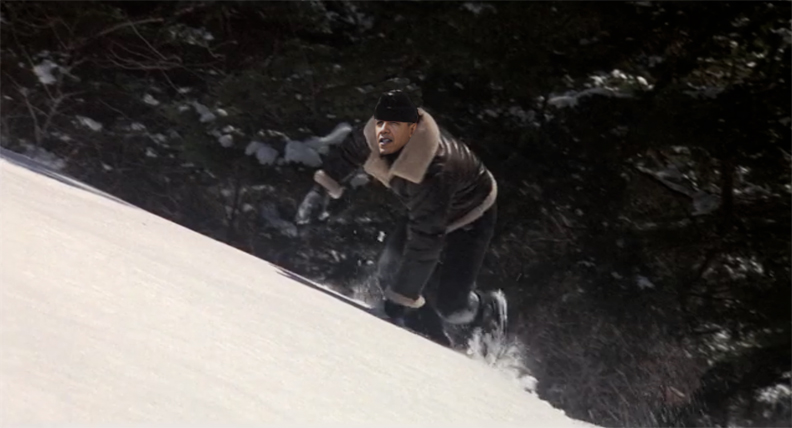 So, while Romney continues to campaign in lovely settings, comfortable halls, and at posh fundraisers — Barack Obama is compressing days of preparation into every minute on a lifeless tundra.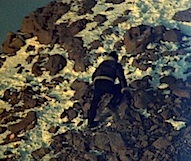 While Romney speaks and jokes and kisses babies — Obama is felling enormous evergreens, running up mountains, lifting cars and escaping from the remnants of the KGB while on foot.
Before all of this began, Matthews was sounding alarm bells for Obama: "I'm warning you, champ! That Romney's an animal!!!  You're not ready for 'em Barry.  Not ready!"
Now it seems, Matthews believes he is.
"We'll just see how all of this works out for both men in the rematch," the MSNBC host said smirking as he reached up to ring an imaginary bell:  "Ding, Ding."